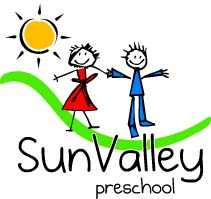 Sun Valley Preschool Philosophy
Sun Valley aims to provide a warm, caring, and homely atmosphere where children feel welcome and secure. We strive to enable our children to become independent learners, capable of constructing their own view of the world around them. We recognise that each child is an individual, with unique interests, strengths, and abilities. Through EYLF we build on these interests, knowledge, experience and background.
Environmental
Children at Sun Valley are taught environmentally sustainable practices, to promote a sense of responsibility, respect, wonder, participation, and a sense of connection with the land. Through education, Sun Valley seeks to protect the natural environment, preserve resources, and secure the viability of our world for generations to come.
Embrace
Educators at Sun Valley embrace all children through inclusiveness, stability, and security, creating a sense of belonging for all children. Children are taught to celebrate difference and value diversity. Children actively embrace Aboriginal and Torres Strait Islander culture and respect and acknowledge them as our First Nations People daily. We honour and recognise the rich culture inheritance of the Darug People.
Nurture and Play
We recognise that children learn through experiences of touching, moving, listening, seeing and hearing. We support concrete learning through active play and promote 'hands on' experiments, predicting and observing. We maintain a balance between experiences which are initiated by the children, thoughtful intentional teaching, as well as spontaneous learning. Our key is flexibility and taking advantage of teachable moments. We value equally indoor and outdoor play, individual and group activities, inspiring the development of autonomous investigation and independent learning. Our learning environment supports the development of making choices by means of voting, independent thought and decision making, taking on challenges, exploring ideas and inquiry, in a play-based context. We at Sun Valley preschool integrate technology such as Smart Board and Bee-Bots into our daily program to prepare our kids for the digital life that lies ahead of them.  Technology is intentionally emersed by our educators, within the framework of developmentally appropriate practices.
Connections
We foster relationships that support children to feel a sense of belonging, see themselves as valued, unique, powerful, and constructive contributors to our community. Our open channels of communication enhance a bond between Sun Valley and our families. The home context and cultural backgrounds of our children are valued as integral parts of their learning. Therefore, we work in partnership and aim to develop a sense of trust with parents. Educators, when planning in collaboration with parents, take into consideration children's individual developmental stages and uniqueness.
Relationships
Social interaction and emotional regulation are a focus at Sun Valley. Children are provided with a holistic approach to equip them for a positive transition to school. Not only academically, most importantly for their emotional and social readiness. We support our children to foster skills in sharing, turn taking, co-operation, negotiation and working well with others. Children's rights are respected, protected, and fulfilled. Children have the right to equality and respect and for their voices to be heard.
Reference: Families, Children, Staff, Code of Ethics and UNICEF A Summary of the Rights under the Convention on the Rights of the Child.
Updated: October 2021
Parent Reviews
Kiana
My child has been in Sun Valley for one year now. Mrs. Correna and the teachers have always provided him with all the support he needs. I am truly grateful to Sun Valley not only because my child has made so much progress but also he feels great sense of belonging here.
Tameeka
My daughter has loved being at sun valley and has thrived in her learning and development. She has learnt more strategies to manage her emotions and has enjoyed the structure to enable her to be ready for kindergarten.

The staff are kind, empathetic and are experienced allowing the day to work like clockwork. I love that she has been allowed to be herself, she has felt safe and secure to learn, play, fail and try again whilst making some lovely connections with her peers fostered in a supportive and safe environment. As parents we enjoyed getting to know the families of the children and are sad but excited for the next chapter of big school. Thank you for a great year Correna and team!
Read more
Caroline
Sun Valley is a wonderful preschool which offers a fantastic variety of enriching experiences for students. My two children have attended Sun Valley Preschool and they have both thrived under the guidance and support of the lovely teachers. I would definitely recommend Sun Valley to parents looking for a caring, nurturing environment for their children.
Esther
Sunvalley preschool has encouraged my child to WANT to be independent and to WANT to learn. It has been a big year of learning and growing, building on confidence and curiosity.